OUR MISSION IS TO HARNESS OUR CREATIVITY INTO A VIABLE SOLUTION
With this short information we would like to introduce ourselves to you. We have four strong people with a high level of expertise and many years of experience. Digital Motion was opened in Poland. Through an emigration we decided to recreate Digital Motion. We offer almost everything in the areas of " marketing, consulting, IT development, design, optimization of search engines and anything else, 3D design, SEO, SEA, CMS, hosting, Google Adwords, promotional items, applications, newsletter systems and DDOS attacks. Let us advise you, we are happy to pass on our extensive knowledge. Because only satisfied customers remain also customers, because only well advised customer tests your limits. With us there is no stop word when it comes to supporting our customers' wishes.
Digital Motion Team
We design. We create. Share it.
The Right Tools. The Right Solution.
Our workers are prepared for everything. No company could match our quality, as we are a family business, we are very precise, flexible and fast.
Beautiful Images
Images tell a story, share a feeling and reveal information to your viewer.
Images Tell A Story
Rest assure we will incorporate beautiful imagery into your project so it stands out to the world.
Protection
Safety plays an important role. DDoS attacks can always take place.
HTTPS & DDoS
Be safe 24 hours a day, 365 days a year. Our specialists can effectively defend you against DDoS attacks and detect them immediately.
Responsive
No matter what screen size or device, your content will look amazing.
Looks Amazing
Your content matters most, and needs to be accessible anywhere, anytime. This happens with our framework.
We live on creativity, intuition and determination.
Search Engine Optimization (SEO),
Search engine advertising (SEA),
Content Management System (CMS).
All our specialities!
We are creative
Our pages have sharp & beautiful pictures. All of which are verified.
We have a sense for details
Even small details can catch your eye!
We are determined
We want to become one of the fastest, most flexible and best quality web designers and hosters.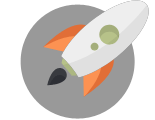 We are here to help your business!
Through creative ideas, innovation and determination.