Project Brief
The service of creating websites for AMAX AG IMMOBILIEN was very demanding. AMAX AG IMMOBILIEN is a serious real estate agency, which at the very beginning precisely presented what it expects and we had no option but to refine their new website in every detail.
The Challenge
AMAX AG IMMOBILIEN ordering us to create a website, precisely presented what it expects in terms of both the visual layer and the functionality of the CMS system. Working on this project, we had very precise guidelines in every area.
The Solution
In order to meet the expectations of the client, it was necessary to create a dedicated CMS system enabling convenient adding of news and implemented projects. Modern programming methods were applied, which allowed for quick implementation of the project and creation of a tailor-made modern solution.
Conceptual Design Samples
The Skills Needed To Produce Brand Excellence
Web Design
Activity consisting in planning, designing and implementing websites. It also requires consideration of such elements of the website as navigation, interactivity, usability, information architecture and the interaction of audio, text, images, hyperlinks and videos.
HTML5/CSS3
HTML5 and CSS3 seemed to be the technologies of the future, their specifications were implemented in such browsers as Google Chrome, Safari, Firefox and Opera. They can now be implemented and maintained more easily, and can also meet the needs of users.
User Interface
The user interface is the part of the software that is responsible for interaction with the user. Man is not able to communicate directly with machines. To make this possible, they are equipped with suitable I/O devices to create a user interface.
Hosting
Providing space on an internet-connected computer (called a server) that works continuously. For a website to work, it must be operated by a server. If this computer does not work properly, the site will not be available.
Final Result & Client Satisfaction
In the course of our cooperation digitalmotion.ch has repeatedly proven itself as an experienced partner, effectively and quickly responding to the needs of its customers. The works prepared by digitalmotion.ch are at a high level, and the costs of implementation are reasonable.
I can certainly recommend Digital Motion as a partner with whom you should cooperate.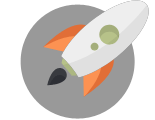 We are here to help your business!
Through creative ideas, innovation and determination.