Project Brief
MSX2 Reinigungen has been providing professional cleaning services and specialist work for over 10 years. As part of this order, our task was to provide the service of creating websites with a content management panel. A modern cleaning company must have a website that is modern and adapted to the latest standards, which is set as the main objective of this project.
The Challenge
When starting the analysis of the requirements within the framework of the graphic design of the website for MSX2 Reinigungen, it was first of all necessary to analyze the existing elements of visual identification, i.e. logotype, catalogues, folders and leaflets used by the company so far. When creating the first visualizations, it was obvious that the aim was to achieve the effect of dynamics and elegance, to emphasize the modernity and professionalism of MSX2 Reinigungen.
The Solution
The creation of the MSX2 Reinigungen website was based on a modern and advanced content management system, thanks to which the company's employees responsible for the content on the website have full control over each element of the website. The solution based on WordPress system guarantees security and stable operation of the website in every aspect.
Conceptual Design Samples
The Skills Needed To Produce Brand Excellence
Web Design
Activity consisting in planning, designing and implementing websites. It also requires consideration of such elements of the website as navigation, interactivity, usability, information architecture and the interaction of audio, text, images, hyperlinks and videos.
HTML5/CSS3
HTML5 and CSS3 seemed to be the technologies of the future, their specifications were implemented in such browsers as Google Chrome, Safari, Firefox and Opera. They can now be implemented and maintained more easily, and can also meet the needs of users.
User Interface
The user interface is the part of the software that is responsible for interaction with the user. Man is not able to communicate directly with machines. To make this possible, they are equipped with suitable I/O devices to create a user interface.
Hosting
Providing space on an internet-connected computer (called a server) that works continuously. For a website to work, it must be operated by a server. If this computer does not work properly, the site will not be available.
Final Result & Client Satisfaction
Excellent contact, professional approach to cooperation, patience and flexibility towards the client. The created service meets all expectations for the moment, and the future cooperation will allow for mutual development of the wings. Timeliness and professionalism, this should be the guiding motto of digitalmotion.ch.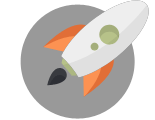 We are here to help your business!
Through creative ideas, innovation and determination.