Project Brief
The starting point was to design a new logo and page views of the website encouraging to use the services of GERIVO. The previous version of the website was created many years ago and was not adapted to the current trends in the creation of websites. It was necessary to develop a completely new concept, revise the target audience and optimize the appearance for this target audience. GERIVO is an innovative distribution company with a permanent seat in Switzerland. It distributes PAV GmbH's DSM40 public address system throughout Europe.
The Challenge
During the implementation of the graphic design, the focus was on transparency, visual consistency with the elements of identification of GERIVO company and the experience of the end user, so that the necessary information could be easily found in the service. Each subpage of the website has been designed in such a way as to be consistent with the main graphic theme and at the same time transparent in the transmission of content.
The Solution
The website was created on the basis of a content management system. The system has been equipped with a special module for graphic editing of content, i.e. being on any page of the website in the edit mode, just click on the link "edit" to move to the content management panel and enter the content on the selected subpage.
Conceptual Design Samples
The Skills Needed To Produce Brand Excellence
Web Design
Activity consisting in planning, designing and implementing websites. It also requires consideration of such elements of the website as navigation, interactivity, usability, information architecture and the interaction of audio, text, images, hyperlinks and videos.
HTML5/CSS3
HTML5 and CSS3 seemed to be the technologies of the future, their specifications were implemented in such browsers as Google Chrome, Safari, Firefox and Opera. They can now be implemented and maintained more easily, and can also meet the needs of users.
User Interface
The user interface is the part of the software that is responsible for interaction with the user. Man is not able to communicate directly with machines. To make this possible, they are equipped with suitable I/O devices to create a user interface.
Hosting
Providing space on an internet-connected computer (called a server) that works continuously. For a website to work, it must be operated by a server. If this computer does not work properly, the site will not be available.
Final Result & Client Satisfaction
In 2016, digitalmotion.ch created a website at the address of the website: www.gerivo.com.
digitalmotion.ch has made this website available in an accurate and timely manner. While working on it, customer service staff were communicative and open to any suggestions or suggestions from the customer. The cost of the service was affordable and the conditions of cooperation were transparent. All this allows me to recommenddigitalmotion.ch as a reliable provider of design and website development services.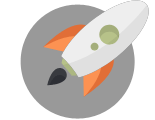 We are here to help your business!
Through creative ideas, innovation and determination.